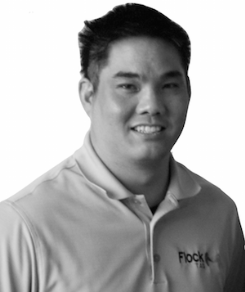 Dave Lin is CEO of FlockTAG, which he co-founded. Dave's entrepreneurial experience also includes his founding and developing of Bubble Island bubble tea cafés serving college campus markets.  In addition, he has been intimately involved guiding the business of Espresso Royale Café , a 21-store coffee shop chain serving select college campus markets across the Midwest. These experiences have given him great insight into the unique needs of campus area merchants, the unique buying behaviors of students and the dynamics that drive college centered retail markets. These experiences have been instrumental in Dave's shaping of FlockTAG's offerings and strategy.
Dave sits on the boards of FlockTAG, Bubble Island and Espresso Royale Café. Dave is also Fund Advisor to the Amherst Fund, a closely-held private equity fund, that is the lead investor in FlockTAG. Dave earned his BS in engineering and his MBA from the University of Michigan.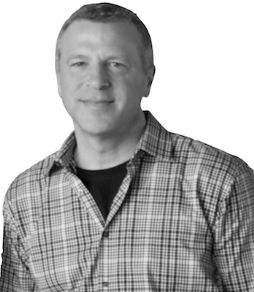 Jonathan Martin
CFO / Director
Jonathan is CFO of FlockTAG. Jonathan brings a wealth of experience in corporate financial management and strategic transactions including mergers, acquisitions and capitalizations. Jonathan has served as CFO and interim management in a variety of situations and has advised companies of all kinds in consulting and transactional assignments for Amherst Partners (a Michigan based investment banking and advisory firm).
In addition to his role as CFO, Jonathan serves FlockTAG as a director. Jonathan is also Fund Advisor to the Amherst Fund. He earned his bachelor's degree from Grand Valley State University and his MBA from the University of Michigan.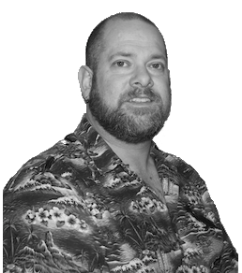 Dan is CTO of FlockTAG. Dan has extensive experience with user interface, systems infrastructure, and data acquisition and analysis as well programming and software engineering. This expertise has driven FlockTAG's strategy implementation and has enabled FlockTAG to use the best of leading edge technology for the benefit of our merchants and consumers.
Dan has been a consultant for over 25 years for clients ranging from GM, Ford and Chrysler to Harman Audio and Williams Gerard Productions, providing insight and implementation from a technology and software based perspective.
Data Advisory Board
We are committed to providing the greatest possible value to our cardholders and vendors – that means delivering offers that give cardholders what they really want and that generate positive value to our vendors. We do this by collaborating with data scientists who help us discover the most effective ways to use modern statistical tools to everyone's benefit. With millions of transaction data points to guide us, the Flock
TAG
system delivers smart offers, not blind offers.
Peter Lenk
Professor of Technology and Operations
University of Michigan
Peter Lenk studies Bayesian inferential and forecasting models. He has applied these models to marketing, finance, and information science. In particular, Peter has great familiarity with statistical analysis applied to consumer purchase data. In addition, he has contributed advances to nonparametric Bayesian statistical models, which relax some of the assumptions of standard models. Peter earned his Ph.D. from the University of Michigan.
Blake Nicholson
Vice President Data and Product Insights
Seelio
Blake is a seasoned data executive with impressive accomplishments using data to solve the toughest business problems. His previous positions include Head of People Analytics at Facebook and leadership roles in revenue optimization at both Delta and CBS. Blake's data expertise has been applied to produce incremental revenue, enhance product offerings and optimize organizations. Blake earned his Ph.D. in Operations Research from the University of Michigan.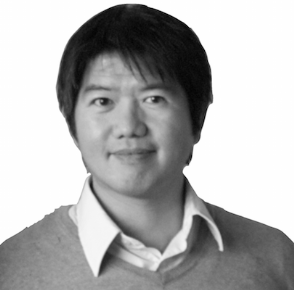 Owen Liu
Professor of Industrial & Manufacturing Systems Engineering
University of Michigan
Owen Liu has a rich background in complex data analytics and statistical modeling. He has applied this expertise to solve tough problems in medical and technology settings, generating actionable findings. In addition to providing these consulting services, Owen is an accomplished educator, sharing his passion for big data analytics to the next generation of data scientists. Owen earned his Ph.D. in Industrial Engineering from the University of Washington.