Tuned to the College Market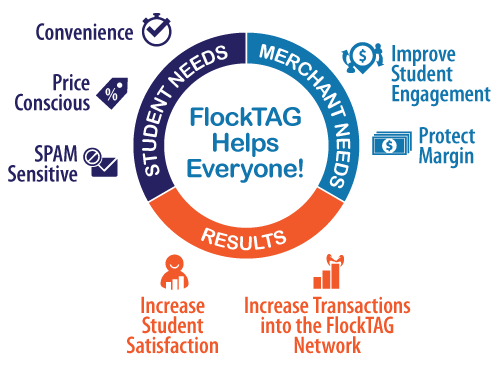 FlockTAG helps college merchants connect with college students. With millions of user transactions, and years of experience working with both campus merchants and academic and private sector data analysts, FlockTAG has created a solution that meets two goals: engaging students with offers they love; and helping merchants increase profitability by eliminating sales cannibalization.
David Lin founded FlockTAG at the University of Michigan after years of running numerous quick-service restaurants and working as a venture capitalist. FlockTAG has since expanded to nine college campuses in the Midwest and East Coast, increasing sales and engagement for hundreds of merchants.
Your Success Starts Here